Zeromile 14 was created by a group of Communication Design students at MSU Denver.
Our content reflects our collective experiences living in the United States in the year 2022. We are living in a moment where there are constant scientific discoveries that change our perception of reality and technological leaps that present new questions about ethics and responsibility. Blake Lemoine, a scientist recently fired from Google, made a claim within the past year that the company's artificial intelligence called LaMDA was sentient based on interactions with the chatbot. With a rise in virtual reality and AI that can generate art from prompts by searching though the internet, we know that the more ideas are fused together and are able to utilize advancements from different fields, the more we are going to see things get interesting.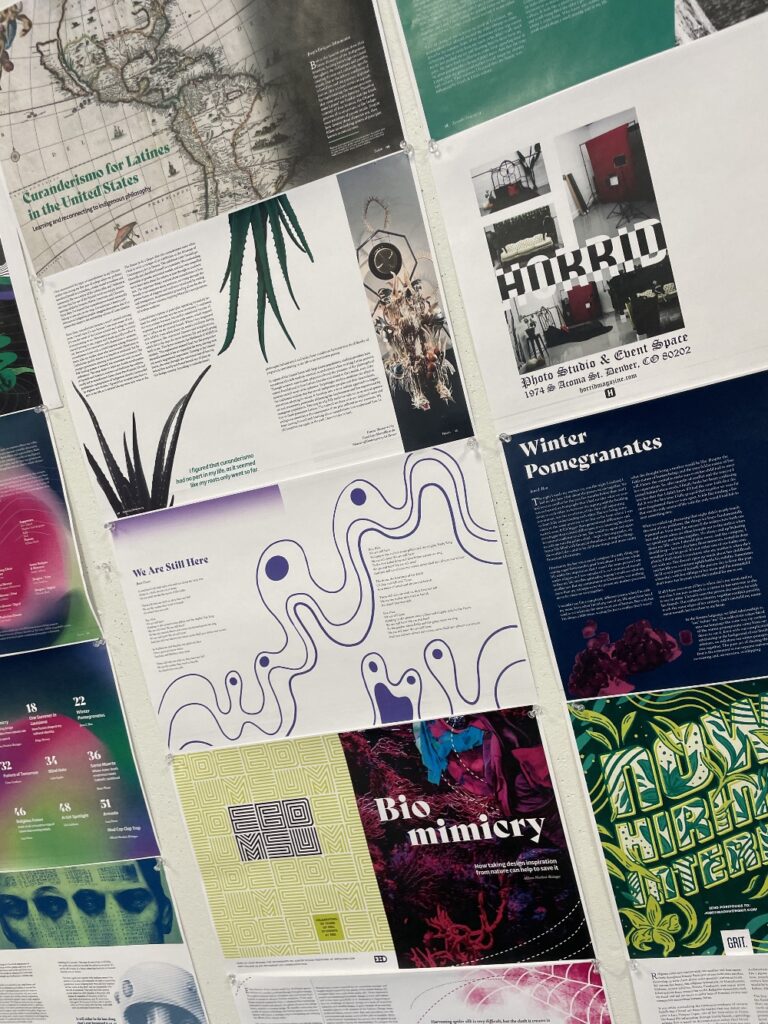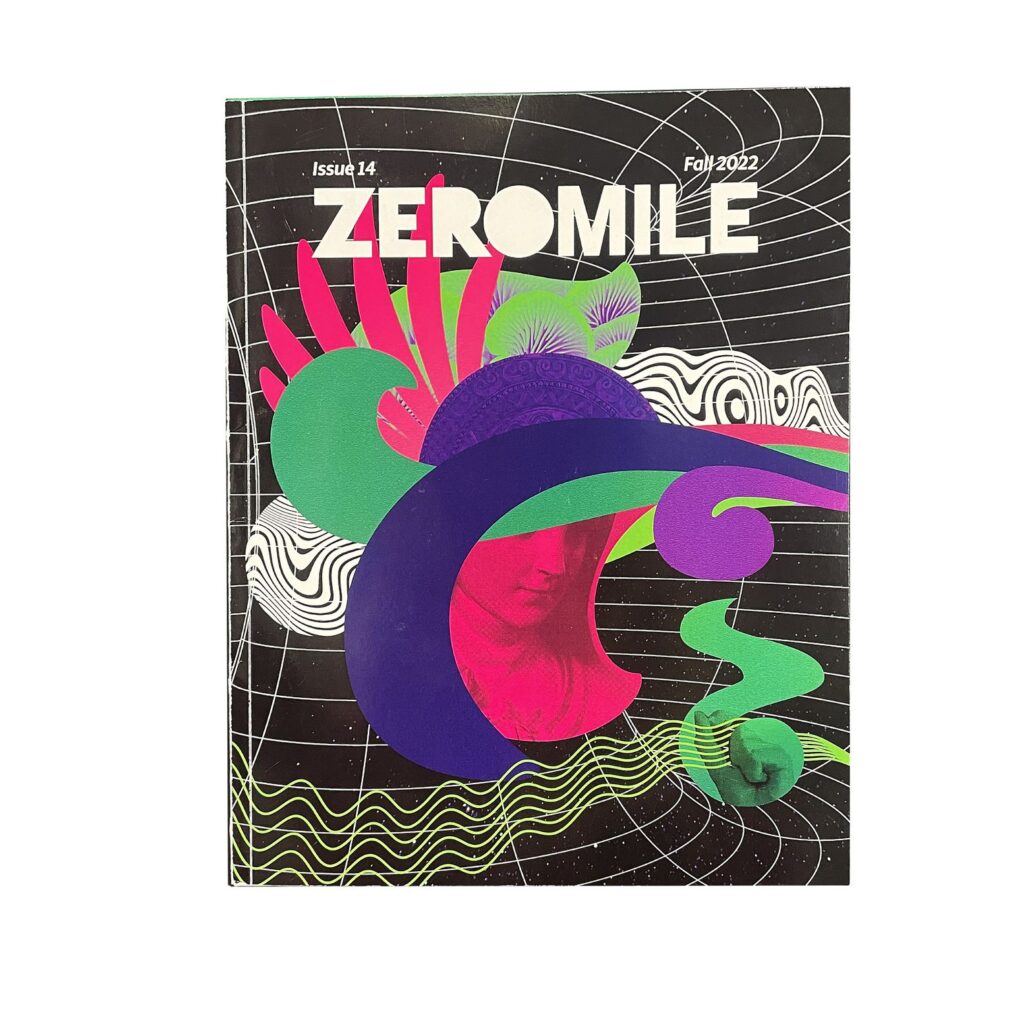 Focusing on the concept of fusion, we explore technological advancements as well as cultural fusion impacted by the internet, globalization, and the interaction of distinct beliefs and practices. We have all experienced fusion in our own lives, and these experiences are reflected in the themes we chose to explore. Environmental matters, the advancing proximity of tech to the self, and cultural identity are explored in this issue of Zeromile because these are matters close to the hearts of our class. Nothing exists in a void by itself, but rather in relation to everything else around it. This is why examining how these different themes interact can be not only fascinating, but incredibly revealing.
Sponsors
HORRID 
Ratio Beerworks
Benefactors
Center for Visual Art
Ellen Bruss Design
GRIT
Larrisa Hill
Karen Hofmeister
Patrons
William Wood
Supporters
Eric Tofsted
Heather Link-Bergman
Kelly Raya
Nick Delagdo
Jordan Jacknitsky
Mary Plume 
Nick Teets
Matt Albert
Friends
Ron Salafi
Kenzie Sitterud
Shawn Meek
Tina Juliano
Chandler Dolan
Ron Reeves
Peter Bergman
Jack Tolmachoff
Andrew French
Jacki Peketz
Kyle Reder
Publisher
Peter M. Bergman
Operations Director
Juno J. Heo
Editor In Chief
Laia Forns
Managing Editor
& Illustrator
Allison Nicolosi-Risinger
Graphics Editor
Rune Plume
Contributing Editor
& Designer
Paige Herron
Creative Director
Joseph Enriquez-Miramontes
Art Director / Print
Anna Juliano
Art Director / Digital
Thomas Cook
Production Director
Luke Sayler 
Senior Designer
& Illustrator
Gabby Federico
Designer / Print
Cesar Landeros
Designer / Digital
Miranda Reed